Facebook Advertising Strategies
for the Business Owner – Workshop
Dear Business Owner,
If you're frustrated with low ROI on your social media marketing plan, how would you like to use the most targeted social media marketing tool such as Facebook, to get eager to buy visitors to your web site?
When you attend this live social media marketing plan workshop, I'll show you how to drive thousands of targeted prospective customers from Facebook to your web site daily.

Fast and easy.
This Full Day Advanced Social Media Marketing Plan Workshop
Will be Held on November 7, 2015 from 9am to 4pm.
If you need leads and sales, then you need to attend this social media marketing plan  workshop.
This is what will be covered at this Social Media Marketing Plan workshop:
How to find people on facebook that are eager to buy what you're selling.
How to create the most profitable social media marketing plan for your business.
The time-saving tools to use to get the best targeted audience, quickly and easily.
How to get excited customers to spread your message.
Creating profitable facebook ad campaigns.
3 major mistakes business owners make when advertising on facebook.
How to avoid losing your page on facebook.
Using facebook to get people to easily Know, Like and Trust you.
How to use proven, time-tested ad strategies to get maximum traffic to your web site, even with a small budget.
The tested and proven, most profitable ad placement for your campaign.
The easiest way to advertise on facebook, even with all their changes.
What to do when your ads slow down. (Hint: You don't increase your budget)
When you should advertise to increase ad conversions.
Who to target online. (It's different on weekdays, than weekends. This will save you a bundle)
How to adjust your ad budget according to your industry's business cycle.
and many other social media marketing strategies.
My goal for this social media marketing plan workshop, is to answer all of your facebook and social media marketing questions so that you come away with an exact plan to generate leads and sell more product every day.
When you attend this social media marketing plan workshop, you'll have the right tools, resources and knowledge necessary to start immediately generating more leads, selling more products, and increasing company revenues using the power of Social Media Marketing.
As an advocate for the growth of small business owners like yourself, I want you to attend Risk-Free. Therefore…
You Will Walk Away From this Workshop
with a Social Media Marketing Plan or
I'll Gladly Refund Your Tuition.
I've tested and implemented the social media marketing plan you will learn in this workshop. You will have all your questions answered, and you will experience one of the most productive workshops you've ever attended.
Who benefits most from this Facebook workshop?
Business owners that are advertising on facebook and seek better results.
Business owners struggling with creating a good social media marketing plan.
Business owners using PPC but not getting desired results.
Business owners that want to get the most out of their advertising budget.
Business owners with an advertising budget to devote to facebook advertising.
When you register now, you will pay a deeply discounted rate for the full day. However, if you leave this web site without registering now, the discount may be gone by the time you come back because I'm only accepting a small group of small business owners at this discounted rate, and I expect it to fill up fast.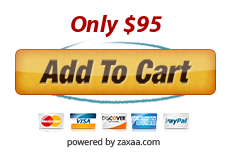 You'll receive your admission ticket as confirmation
immediately after the registration process.
Your satisfaction is my number one concern. Therefore, I guarantee that you will leave this Facebook advertising workshop totally satisfied with the content I present. If you are not 100% satisfied, simply ask for a refund, and I will gladly refund your tuition in full.
I'll see you at the social media marketing plan workshop.
Edison Guzman
PS: I am limiting this facebook social media marketing workshop to a small group of business owners so that I can ensure that I answer all questions and address your every need. Register now before class fills, and you miss out.